Blogger is one of the popular free blog publishing services owned by Google that offers free blog hosting and free sub-domain for your blog or website. It has a very simple interface and easy to navigate and also Blogger is the best platform for the newbies who want to learn to blog and start their blogging carrier. Blogger is much easier to establish a new blog or website compared to the other free blog hosting services like WordPress, Weebly, Wix etc, as a blogger user does not require high-quality professional knowledge on web designing.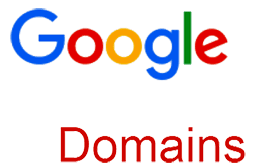 Best Domain Registrar for Blogger
As Blogger provides free hosting and free Blogspot sub-domain (for ex: yourblogname.blogspot.com) for their users, you can create your blog or website without a custom domain (for ex: yourblogname.com) or a Top Level Domain (TDL). But adding a custom domain or own domain name to your blog makes it more professional and trustworthy. Also, there are many other advantages to having your own Top Level Domain name. In this post, I am going to write about the best domain registrar for Blogger and the advantages of using this registrar.
Best Domain Registrar for Blogger:
Do you want to register a top-level domain or a custom domain for your Blogger site? Use the Google Domain, as it is fast, secure, reliable, and easy to set up on Blogger. The Google Domain has become one of the main competitors in the market of domain registrar due to provide better service at a lower cost and having simple domain management tools. Also, it is much easier to integrate with Blogger.
Why Google Domain is best for BlogSpot Blogger:
Nowadays, there are thousands of domain registrar available in the market. And some best domain registrars are GoDaddy, Bluehost, Hostinger, NameCheap, Dreamhost, Name.com, 1and1, etc and these are undoubtedly the world's leading domain name registrars. But every registrar has some useful features and some downside too.
But like I said earlier that the Google domain is the best choice for the Blogger user as both the Blogger and Google Domain are provided by the same company, i.e. Google. Therefore, any domain registered with Google Domain is very easy to set up and integrate with the Blogger. If you register a domain for your Blogger site with GoDaddy or any other registrars, then you need to verify your domain by setting up CNAME, A Records, etc. Also, you need to redirect your new domain (www.example.com) to the existing Blogger domain (https:example.blogspot.com). It is a little bit lengthy process and you need to set those values correctly. Otherwise, your domain would not work properly. After setting those values, sometimes the domain redirection takes up to 24 hours to take effect.
But in the case of Blogger, Google Domains works instantly after adding the domain on Blogger. Just go to Blogger, find your blog and then on the left, click Settings and then select Basic. Now, If you have already purchased a domain from Google, then click "Set Up a third-party URL for your blog " and enter your Google Domain under Third-party domain settings. Please do not forget to put "www." before your domain name (for ex: www.example.com). Or if you have not purchased your domain from Google yet, then click "Buy a Domain" option to purchase your domain from Google.
Blogger Domain Setup Page
After successfully setting up the Google Domain with your blog, there is no need to add or change any other records or values and your new domain will start working within an hour. Also, Google Domain allows you to create up to 100 email aliases with your domain name, such as [email protected] and you can forward them to existing email accounts or addresses.
So, for a new blogger, who doesn't have much knowledge about the Domain Control Panel, domain forwarding, changing different records, domain verification, etc, the Google Domain is the best solution.
Note that, you are required to log in to Google Domains and Blogger with the same mail ID (email address) to easily integrate your domain with your Blogger blog.
In addition, some domain providers do not allow users to set or edit values or change settings directly on their domain control panel. Therefore, to resolve any problem related to any domain, the registrant needs to mail or call the registrar customer care or support team. Therefore, never go to any unknown registrar who claims to give you more benefits for less money.
Click here to register your domain name on Google Domains.