A Blogger template or also known as Blogger theme is a set of XHTML and CSS codes organized in a specific order to create the layout of a blog. Blogspot Blogger provides many different Blogger themes and every theme has a unique style and characteristics. You can select and apply any theme on your blog according to the type of the blog and also, you can change the Theme of your blog at any time. Today, in this post, I will show you the process of changing the template or theme of the Blogger blog.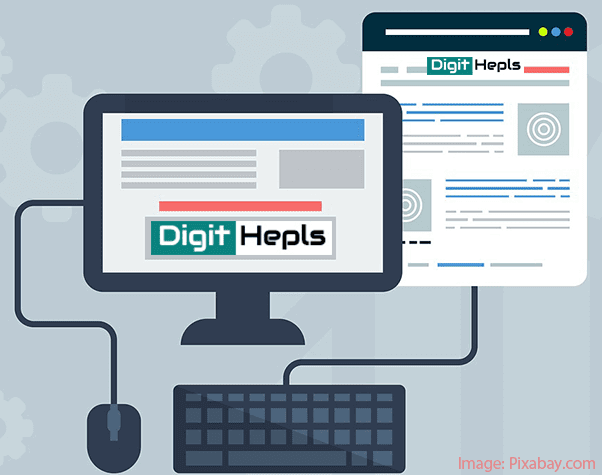 Change Blogger Theme

As I am not a professional blogger, I didn't have much knowledge about blogging and Blogger at the beginning. Like many new Blogger users, I also used the default Blogger template first on my blog. But, after some times, I realized that the design of my blog is not much pretty and looks outdated compared to other similar blogs. Therefore, changing the default theme of Blogger is necessary. There are mainly two types of Blogger theme/template available. Template designed by Blogger and template designed by any third party. Now I am going to show you the process of changing the default Blogger template to another Blogger template.

Changing the Blogger template is very easy and you can complete the process within a few minutes. But, before changing the theme, it is very important to take a backup of your current theme/template.

Let's start the process:
First, go to blogger.com and log in to Blogger account using your email ID and password.
Choose the blog you want to change the template/theme (if you have more that one blog).
Then click Theme and scroll down the screen a bit.


Then you can see the Blogger themes namely Contempo, Soho, Emporio, Notable, Simple, Dynamic View, Picture Window, Awesome Inc., Watermark, Ethereal, and Travel.


You can click on any theme to preview before applying the theme. If you do not like the theme then close it and click another theme to see the preview of the theme. After previewing the theme, just click apply to apply it on your blog if you feel that the theme is suitable for your blog or website.


Blogger Themes
Additionally, you can also customize the looks of the theme like font color, background color, size, adding or removing a sidebar, footer, etc by clicking the customize button.


Every theme is designed to fulfill different requirements of the users and every theme has its own style and layout. You can apply different themes to see which theme is appropriate for your blog.