The Google operated Blogger is one of the simplest and most easy blogging services and it's a very good platform for the newbies to understand the different strategy and tactics of blogging and to start their blogging career. Even, a person having a few knowledge of blogging and web designing or computing can start a blog on Google Blogger. Here you can see how to create a free website or blog on Google Blogger. It is a step by step guide to creating a free site on Blogger for the beginners. If you have already created your site on Blogger and now want to know how to write a post on your Blogger site, here is a simple guide on writing a post in Blogspot Blogger and how to use different tools and features of Blogger post editor. After reading this step-by-step blogging guidance, you will be able to easily write and publish a post on your Blogger site.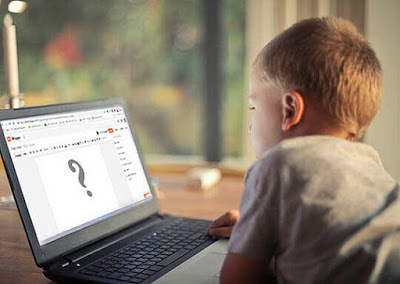 How to create a post on Blogger
The area in which we write our blog post is called a Blogger post editor. From writing to publishing a post is done here including formatting text, inserting an image in a post, setting permalinks, writing search description, labeling etc. You can open the post editor by clicking on "New Post" in Blogger dashboard. You can see in the image below that there are several buttons and options in the post editor window like post header, writing modes, text formatting options, post settings etc. Here you can see the different features of Blogger Post Editor window in the below image.
Blogger post editor
Every time we write a blog post, the first things to do is writing the title or subject of the post. So, you can write the subject or topic of the post in the post title area. Try to write and describe the topic of your blog posts within 65 characters (including blank spaces).

The big white box under the text formatting options or the tools is called the Composer Box. We write our blogs here. There are two ways to write your post. Compose mode and HTML mode. The compose or also known as visual text mode is the easiest way to write your post in plain text. in compose mode, you don't need to insert any codes to format the texts. But the HTML mode is too messy to understand and write a post. But the HTML mode is required to insert any script or code such as AdSense ad code into a post or other HTML or Java scripts.

Just above the composer window in the Blogger post editor, you can see a toolbar, containing the following tools:

Compose mode: To write the post in plain text.
HTML mode: Used to write a post and insert script/code in a post.

Undo and Redo buttons: Used to reverse your last action.

Font: User to apply the different font style.

Size: You can use this drop-down button to change the size of the text.

Format: Allows you to apply four different formattings to your text.

Bold: Make text bold

Italic: Make text Italic

Strikethrough: place a horizontal line through the center of text "like this".
Text Color: Apply different color to texts.

Text Background: Add a background color to the texts.

Link: It allows you to add or remove links. To add insert a link, select the word, click the link button, type or paste the link in the appropriate box.

Insert Image: Click Insert Image to insert an image file in your post,

Insert Video: Used insert a video file in a post.

Special Character: Allows you to insert different special character or emojis.

Insert Jump Link: Used to add a Read More button or called as jump link or anchor links.

Alignments: Click here to align your text.

Numbering/Bullets: Click on the Numbered List to insert auto numbering and Bullet to create a bullet list.

Quote: Used to highlight any selected text.

Remove formatting: After selecting the text, click Remove formatting to remove all the text formattings such as bold text, italic, color, font design, size etc.

Check Spelling: Click here to find out any misspells.
The option next to the Check Spelling is used to transliterate words typed phonetically in English script.

Left-to-right: Used to write from left to write. This option activated by default on Blogger.

Right-to-light: If you want to write the texts from right to left, click on this option.

Now we are moving to the top right of the post editor, just above the Post Settings. Here you can see the following options:

Posting as: (Author Name) In the beginning, you will see the name of the author of the post.

Publish: After the author's name, you can see the Publish button and click here to publish your post after complete writing.

Save: Next, to the Publish button, you can see the Save button. Basically, you do not need to manually save your post because Blogger automatically saves your writing.

Preview: Preview button is used to preview your post before publishing.

Close: If you want to save your uncompleted post, just click save and then click Close.
Blogger Post Editor
Now go to the Post Setting, located on the right side of the Composer Box on the Blogger post editor. This is the crucial part of Blogger Post Editor. This area, where we need to set different values correctly to display your post at the top of search results so that people can find your posts easily on the web. There are seven options under the Post Setting tab and they are as Labels, Schedule, Permalinks, Location, Search Description, Options, and Custom Robot Tags.



Post setting tab on Blogger
Label: This feature helps you to organize the posts on your site by categorizing the post according to their subjects. It helps the reader to find out posts related to a particular category on your site. You can add one or more labels to a post. To add the label to your post, Click on Labels under Post Setting tab and then type the name of the label and click done.



Adding labels to blog post
---
[Related Post]
---

Schedule: This feature allows you to publish your post at a specific date and time. Also, you can set the publish date of a post on an old date. If you publish the post immediately after writing, there is nothing to do under Schedule option. But if you want to publish the post in the next day or on a specific date of the next week or month, you can set that date and time here.

To schedule a post, click on Schedule option, then click "Set date and time", select the publishing date and click done. Your post will be published on that specific date and time.


Schedule Blogger Post
Permalink: Permalink is the address or a link to a post or a web page. After writing a post, Blogger automatically chooses a permalink for the post from. But it is better to edit the auto-generated link and write a better permalink yourself. To edit the existing permalink, click on the Permalink option in the Post Settings tab, click Custom Permalink and then write the link. Do not use spaces between words in links and use a dash sign (-) to divide the words.


Blogger permalink setting
Location: This option allows you to tag your current location to the post. Click on the Location option, type the name of the location in the search box or choose on the map and then click done. You can show that location at the top or bottom of a blog post.

Search Description: The post Search Description box allows you to write a small description of what the post is all about. This helps the search engine to know the topic of the post. This improves the SEO of your blog posts and helps the reader reach your post.


Post Search Description
Options and Custom Robots Tag: User no need to change the values under these two tabs. But if you want to disable user comments on your post, then you can disable comments and also hide the existing comments under the Options tab.
[Popular article to read]
This is a simple Blogger guide for the beginners, who want to start their blog on Blogger platform. Hope you understand the basics of Blogger Post Editor. If you are very new to Blogger and need any assistance, feel free to comment below. Also, feel free to point out any mistake I made on this post.